The North American Gas Forum provides unrivaled opportunity to engage with high-level industry participants, regulators, policy makers and senior government representatives. Over the past years, Energy Dialogues has created a unique platform to advance the position of natural gas in the energy mix, create real dialogue between the supply demand sides of the gas industry – from shale, other unconventional and conventional gas supplies to the different parts of demand development and infrastructure players – and enable commercial opportunities and partnership for all participants through the NAGF.  Our Sponsors use this opportunity to network with the entire spectrum of the natural gas value chain, showcase their brand, discuss tomorrow's solution and win new business.
Joining the North American Gas Forum as a sponsor provides:
For more information on how you can get involved, please contact:
Gold Sponsors

EQT
EQT Corporation is a leading independent natural gas production company with operations focused in the cores of the Marcellus and Utica Shales in the Appalachian Basin. We are dedicated to responsibly developing our world-class asset base and being the operator of choice for our stakeholders. By leveraging a culture that prioritizes operational efficiency, technology and sustainability, we seek to continuously improve the way we produce environmentally responsible, reliable and low-cost energy. We have a longstanding commitment to the safety of our employees, contractors, and communities, and to the reduction of our overall environmental footprint. Our values are evident in the way we operate and in how we interact each day – trust, teamwork, heart, and evolution are at the center of all we do. To learn more, visit eqt.com.

Shell
Tellurian
Tellurian intends to create value for shareholders by building a low-cost, global natural gas business, profitably delivering natural gas to customers worldwide. Tellurian is developing a portfolio of natural gas production, LNG marketing and trading, and infrastructure that includes an ~ 27.6 mtpa LNG export facility and an associated pipeline. Tellurian is based in Houston, Texas, and its common stock is listed on the Nasdaq Capital Market under the symbol "TELL".
For more information, please visit www.tellurianinc.com. Follow us on Twitter at twitter.com/TellurianLNG
Bronze Sponsors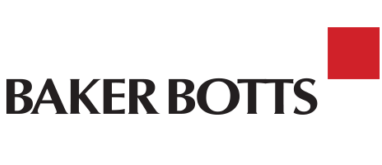 Baker Botts L.L.P.
Baker Botts is an international law firm of approximately 725 lawyers practicing throughout a network of 13 offices around the globe. Based on our experience and knowledge of our clients' industries, we are recognized as a leading firm in the energy and technology sectors. Throughout our 180-year history, we have provided creative and effective legal solutions for our clients while demonstrating an unrelenting commitment to excellence.
For more information, please visit bakerbotts.com.
Chesapeake Energy
Headquartered in Oklahoma City, Chesapeake Energy Corporation is powered by dedicated and innovative employees who are focused on discovering and responsibly developing our leading positions in top U.S. oil and gas plays. With a goal to achieve net-zero direct GHG emissions by 2035, Chesapeake is committed to safely answering the call for affordable, reliable, lower carbon energy.​
Davies
Davies is the firm of choice for clients who need to win high stakes, defining issues. Working on the front lines of energy projects across North America provides us a unique perspective of issues impacting the industry, and how to move the public to reshape the debate.
Davies uses modern psychology and research-driven messaging to turn complex information into motivational, values-driven communications that overcome fear and move supporters from sidelines to active and passionate advocates.


GTT
Houston-based GTT North America (GTT NA) is the US subsidiary of GTT (Gaztransport & Technigaz), an engineering and technology company which designs cryogenic membrane containment systems dedicated to the transport and storage of liquefied gases, in particular LNG. For over 50 years, GTT has been designing and offering to its customers technologies which allow them to optimize storage space and reduce the construction and operating costs of ships equipped with these systems. The company is currently expanding its offer to new promising markets, providing customized technological and engineering solutions for small/mid-scale vessels, as well as new applications for LNG, such as its use as a marine fuel. Learn more at www.gtt.fr
Poten & Partners
Poten & Partners is a leader in providing services to the energy and transportation industries. Comprised of over 160 professionals in 7 offices around the world, Poten is at the forefront of developing, arranging and advising clients on oil and gas shipping and infrastructure projects. We are proud to be the premier service provider for the global LNG and Natural Gas business since the industry's early commercial activities. Our clients include major oil and gas companies, trading firms, power generators, ship owners and operators, shipyards, terminal and pipeline operators, government agencies, and financial institutions.

PureWest Energy
PureWest Energy is an independent natural gas company focused on development in the U.S. Rockies with current operations in the Pinedale Anticline and Jonah Field in Southwest Wyoming. We are dedicated to advancing modern life by responsibly delivering essential energy with exceptional reliability and proven environmental stewardship. We strive to go beyond the expected to produce natural gas in the most responsible and efficient manner possible.

NRG
Equinor

New Jersey Resources
New Jersey Resources (NYSE: NJR) is a Fortune 1000 company that, through its subsidiaries, provides safe and reliable natural gas and clean energy services, including transportation, distribution, asset management and home services. NJR is composed of five primary businesses:
New Jersey Natural Gas, NJR's principal subsidiary, operates and maintains over 7,700 miles of natural gas transportation and distribution infrastructure to serve more than 570,000 customers in New Jersey's Monmouth, Ocean, Morris, Middlesex and Burlington counties.
NJR Clean Energy Ventures invests in, owns and operates solar projects with a capacity of more than 430 megawatts, providing residential and commercial customers with low-carbon solutions.
NJR Energy Services manages a diversified portfolio of natural gas transportation and storage assets and provides physical natural gas services and customized energy solutions to its customers across North America.
Storage & Transportation serves customers from local distributors and producers to electric generators and wholesale marketers through its ownership of Leaf River Energy Center and the Adelphia Gateway Pipeline, as well as our 50 percent equity ownership in the Steckman Ridge natural gas storage facility.
NJR Home Services provides service contracts as well as heating, central air conditioning, water heaters, standby generators, solar and other indoor and outdoor comfort products to residential homes throughout New Jersey.
NJR and its more than 1,300 employees are committed to helping customers save energy and money by promoting conservation and encouraging efficiency through Conserve to Preserve® and initiatives such as The SAVEGREEN Project® and The Sunlight Advantage®. For more information about NJR: www.njresources.com.
GHGSAT

Cheniere
Association Sponsor

API
API is the only national trade association representing all facets of the natural gas and oil industry, which supports 10.3 million U.S. jobs and nearly 8 percent of the U.S. economy. API's more than 600 members include large integrated companies, as well as exploration and production, refining, marketing, pipeline, and marine businesses, and service and supply firms. They provide most of the nation's energy and are backed by a growing grassroots movement of more than 47 million Americans.
AXPC
AXPC is a national trade association representing the leading independent oil and natural gas exploration and production companies in the United States. We lead the world in the cleanest and safest onshore production of oil and gas, while supporting millions of Americans in high-paying jobs and investing a wealth of resources in our communities. Learn more at https://www.axpc.org/
Energy Workforce & Technology Council
Energy Workforce & Technology Council is the national trade association for the global energy technology and services sector, representing more than 650,000 U.S. jobs in the technology-driven energy value chain. Energy Workforce works to advance member policy priorities and empower the energy workforce of the future.
LNG Allies
Media Partner
LNG2023