The North American Gas Forum provides unrivaled opportunity to engage with high-level industry participants, regulators, policy makers and senior government representatives. Over the past years, Energy Dialogues has created a unique platform to advance the position of natural gas in the energy mix, create real dialogue between the supply demand sides of the gas industry – from shale, other unconventional and conventional gas supplies to the different parts of demand development and infrastructure players – and enable commercial opportunities and partnership for all participants through the NAGF.  Our Sponsors use this opportunity to network with the entire spectrum of the natural gas value chain, showcase their brand, discuss tomorrow's solution and win new business.
Joining the North American Gas Forum as a sponsor provides:
For more information on how you can get involved, please contact:
Gold Sponsors

EQT
EQT Corporation is a leading independent natural gas production company with operations focused in the cores of the Marcellus and Utica Shales in the Appalachian Basin. We are dedicated to responsibly developing our world-class asset base and being the operator of choice for our stakeholders. By leveraging a culture that prioritizes operational efficiency, technology and sustainability, we seek to continuously improve the way we produce environmentally responsible, reliable and low-cost energy. We have a longstanding commitment to the safety of our employees, contractors, and communities, and to the reduction of our overall environmental footprint. Our values are evident in the way we operate and in how we interact each day – trust, teamwork, heart, and evolution are at the center of all we do. To learn more, visit eqt.com.

Shell
Shell's purpose is to power progress together with more and cleaner energy solutions. We believe that rising standards of living for a growing global population are likely to continue to drive demand for energy, including oil and gas, for years to come. At the same time, the need to tackle climate change means there is a global transition under way to a low-carbon energy system. That's why Shell has a target to become a net-zero emissions energy business by 2050.
 An international energy company, Shell has expertise in the exploration, production, refining and marketing of oil and natural gas, and the manufacturing and marketing of chemicals. We use advanced technologies and take an innovative approach to help build a sustainable energy future. We also invest in power, including from low-carbon sources such as wind and solar; and new fuels for transport, such as advanced biofuels and hydrogen. We have over 80,000 employees enabling Shell to Power Progress all around the world.
Tellurian
Tellurian intends to create value for shareholders by building a low-cost, global natural gas business, profitably delivering natural gas to customers worldwide. Tellurian is developing a portfolio of natural gas production, LNG marketing and trading, and infrastructure that includes an ~ 27.6 mtpa LNG export facility and an associated pipeline. Tellurian is based in Houston, Texas, and its common stock is listed on the Nasdaq Capital Market under the symbol "TELL".
For more information, please visit www.tellurianinc.com. Follow us on Twitter at twitter.com/TellurianLNG
ABB
ABB (ABBN: SIX Swiss Ex) is a leading global technology company that energizes the transformation of society and industry to achieve a more productive, sustainable future. By connecting software to its electrification, robotics, automation and motion portfolio, ABB pushes the boundaries of technology to drive performance to new levels. With a history of excellence stretching back more than 130 years, ABB's success is driven by about 105,000 talented employees in over 100 countries.  www.abb.com
Silver Sponsor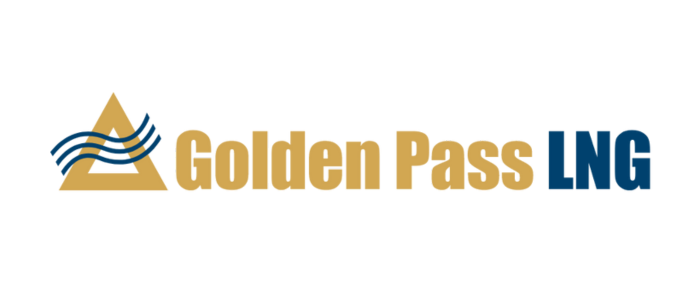 Golden Pass LNG
Golden Pass began construction of gas liquefaction and export facilities at its existing world-class LNG terminal in May 2019. When completed, the Golden Pass LNG terminal, located in Sabine Pass, Texas, will have an estimated send out capacity of 18 million tons of LNG per year.
The partnership of QatarEnergy and ExxonMobil affiliates brings to bear renowned operational expertise, financial capabilities, access to shipping fleets, and diverse global customer portfolios. First LNG at the Golden Pass terminal is anticipated in the second half of 2024.
For more information, visit www.GoldenPassLNG.com
Bronze Sponsors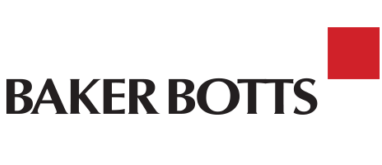 Baker Botts L.L.P.
Baker Botts is an international law firm of approximately 725 lawyers practicing throughout a network of 13 offices around the globe. Based on our experience and knowledge of our clients' industries, we are recognized as a leading firm in the energy and technology sectors. Throughout our 180-year history, we have provided creative and effective legal solutions for our clients while demonstrating an unrelenting commitment to excellence.
For more information, please visit bakerbotts.com.
Chesapeake Energy
Headquartered in Oklahoma City, Chesapeake Energy Corporation is powered by dedicated and innovative employees who are focused on discovering and responsibly developing our leading positions in top U.S. oil and gas plays. With a goal to achieve net-zero direct GHG emissions by 2035, Chesapeake is committed to safely answering the call for affordable, reliable, lower carbon energy.​
Davies
Davies is the firm of choice for clients who need to win high stakes, defining issues. Working on the front lines of energy projects across North America provides us a unique perspective of issues impacting the industry, and how to move the public to reshape the debate.
Davies uses modern psychology and research-driven messaging to turn complex information into motivational, values-driven communications that overcome fear and move supporters from sidelines to active and passionate advocates.


GTT
Houston-based GTT North America (GTT NA) is the US subsidiary of GTT (Gaztransport & Technigaz), an engineering and technology company which designs cryogenic membrane containment systems dedicated to the transport and storage of liquefied gases, in particular LNG. For over 50 years, GTT has been designing and offering to its customers technologies which allow them to optimize storage space and reduce the construction and operating costs of ships equipped with these systems. The company is currently expanding its offer to new promising markets, providing customized technological and engineering solutions for small/mid-scale vessels, as well as new applications for LNG, such as its use as a marine fuel. Learn more at www.gtt.fr
Poten & Partners
Poten & Partners is a leader in providing services to the energy and transportation industries. Comprised of over 160 professionals in 7 offices around the world, Poten is at the forefront of developing, arranging and advising clients on oil and gas shipping and infrastructure projects. We are proud to be the premier service provider for the global LNG and Natural Gas business since the industry's early commercial activities. Our clients include major oil and gas companies, trading firms, power generators, ship owners and operators, shipyards, terminal and pipeline operators, government agencies, and financial institutions.

PureWest Energy
PureWest Energy is an independent natural gas company focused on development in the U.S. Rockies with current operations in the Pinedale Anticline and Jonah Field in Southwest Wyoming. We are dedicated to advancing modern life by responsibly delivering essential energy with exceptional reliability and proven environmental stewardship. We strive to go beyond the expected to produce natural gas in the most responsible and efficient manner possible.

NRG
NRG is a leading energy and home services company powered by people and our passion for a smarter, cleaner, and more connected future. A Fortune 500 company operating in the United States and Canada, NRG delivers innovative solutions that help people, organizations, and businesses achieve their goals while also advocating for competitive energy markets and customer choice.
Equinor
We're Equinor, a broad energy company headquartered in Norway, with more than 22,000 colleagues committed to providing affordable energy for societies worldwide and taking a leading role in the energy transition. We're on a journey to net zero emissions through optimizing our oil and gas portfolio, accelerating growth in renewables and pioneering developments in carbon capture and hydrogen. Learn more at equinor.com.
As far as the additional representative, I am checking with the DC office, I will let you know within the next couple of hours.
We are in the process of updating some of our PDFs so we will not add any to the app.
I will send you the brand positioning details in a separate email.

New Jersey Resources
New Jersey Resources (NYSE: NJR) is a Fortune 1000 company that, through its subsidiaries, provides safe and reliable natural gas and clean energy services, including transportation, distribution, asset management and home services. NJR is composed of five primary businesses:
New Jersey Natural Gas, NJR's principal subsidiary, operates and maintains over 7,700 miles of natural gas transportation and distribution infrastructure to serve more than 570,000 customers in New Jersey's Monmouth, Ocean, Morris, Middlesex and Burlington counties.
NJR Clean Energy Ventures invests in, owns and operates solar projects with a capacity of more than 430 megawatts, providing residential and commercial customers with low-carbon solutions.
NJR Energy Services manages a diversified portfolio of natural gas transportation and storage assets and provides physical natural gas services and customized energy solutions to its customers across North America.
Storage & Transportation serves customers from local distributors and producers to electric generators and wholesale marketers through its ownership of Leaf River Energy Center and the Adelphia Gateway Pipeline, as well as our 50 percent equity ownership in the Steckman Ridge natural gas storage facility.
NJR Home Services provides service contracts as well as heating, central air conditioning, water heaters, standby generators, solar and other indoor and outdoor comfort products to residential homes throughout New Jersey.
NJR and its more than 1,300 employees are committed to helping customers save energy and money by promoting conservation and encouraging efficiency through Conserve to Preserve® and initiatives such as The SAVEGREEN Project® and The Sunlight Advantage®. For more information about NJR: www.njresources.com.
GHGSAT
GHGSat, the global leader in high-resolution greenhouse gas monitoring from space, uses its own satellites and aircraft sensors to measure emissions directly from industrial sites, providing actionable insights to businesses, governments, and financial services. With proprietary remote-sensing and patented technology, GHGSat enables strategic decision-making through monitoring and analytics services, with better accuracy, more frequently, and at a fraction of the cost of other technologies.
Eliminating industrial greenhouse gas emissions represents one of the best short-term opportunities for contributing to climate change. To support this, GHGSat expanded the capacity of its satellite constellation with the launch of 3 additional sensors last April making it the largest system in space dedicated to industrial emissions monitoring. 3 more sensors are scheduled for orbit by the end of 2023.

Cheniere
Cheniere Energy, Inc. is an international energy company headquartered in Houston, Texas, and the leading producer of liquefied natural gas (LNG) in the United States. We provide clean, secure and flexible energy to the world, while responsibly delivering a reliable, competitive and integrated source of LNG, in a safe and rewarding work environment. Cheniere's operations, construction and development also support energy and economic development across the United States. Cheniere is the second largest LNG operator in the world.
In 2016, Cheniere became the first company to ship LNG from a commercial facility in the contiguous United States. Since startup, more than 1800 cumulative cargoes of LNG originating from Cheniere have been delivered worldwide.
Cheniere is operating two LNG facilities on the U.S. Gulf Coast. Cheniere's Sabine Pass liquefaction project (SPL Project), located in Cameron Parish in southwest Louisiana, currently has five fully operational liquefaction units, or "trains" as they are known in the LNG industry. A sixth train at SPL is estimated to reach substantial completion in Q1 2022. When all six trains are complete, the aggregate nominal production capacity of the SPL Project is expected to be ~30 million tonnes per annum (mtpa) of LNG.
Cheniere's Corpus Christi liquefaction facility in South Texas is the first greenfield LNG export facility in the U.S. lower 48 and began operations in 2018. All three trains are now fully operational. The aggregate nominal production capacity of the CCL Project is ~15 mtpa of LNG. Cheniere is also commercializing its Stage 3 expansion project, which proposes up to seven ​"midscale" trains that would add ~10 mtpa of additional aggregate production capacity, bringing CCL's total nominal capacity to ~25 mtpa.

Fluor
With unique experience and knowledge in the design of sulfur recovery plants and tail gas treating units, Fluor offers a full range of services from technology licensing, feasibility studies, final start-up, normal plant operation to troubleshooting.
Our experts are experienced in commercially proven sulfur technologies and have the knowledge to devise optimum solutions that cost-effectively satisfy your client's environmental requirements.

Siemens Energy
Siemens Energy is one of the world's leading energy technology companies. The company works with its customers and partners on energy systems for the future, thus supporting the transition to a more sustainable world. With its portfolio of products, solutions and services, Siemens Energy covers almost the entire energy value chain – from power generation and transmission to storage. The portfolio includes conventional and renewable energy technology, such as gas and steam turbines, hybrid power plants operated with hydrogen, and power generators and transformers. A majority stake in the wind power subsidiary Siemens Gamesa Renewable Energy (SGRE) makes Siemens Energy a global market leader for renewable energies. An estimated one-sixth of the electricity generated worldwide is based on technologies from Siemens Energy. Siemens Energy employs around 93,000 people worldwide in more than 90 countries and generated revenue of €29 billion in fiscal year 2022. www.siemens-energy.com.

Constellation
A Fortune 200 company headquartered in Baltimore, Constellation Energy Corporation (Nasdaq: CEG) is the nation's largest producer of clean, carbon-free energy and a leading supplier of energy products and services to businesses, homes, community aggregations and public sector customers across the continental United States, including three fourths of Fortune 100 companies. With annual output that is nearly 90% carbon-free, our hydro, wind and solar facilities paired with the nation's largest nuclear fleet have the generating capacity to power the equivalent of 15 million homes, providing about 10% of the nation's clean energy. We are further accelerating the nation's transition to a carbon-free future by helping our customers reach their sustainability goals, setting our own ambitious goal of achieving 100% carbon-free generation by 2040, and by investing in promising emerging technologies to eliminate carbon emissions across all sectors of the economy. Follow Constellation on LinkedIn and Twitter.
Southern Company Gas
Southern Company Gas is a wholly owned subsidiary of Atlanta-based Southern Company (NYSE:SO), America's premier energy company. Southern Company Gas serves approximately 4.4 million natural gas utility customers through its regulated distribution companies in four states with approximately 600,000 retail customers through its companies that market natural gas. Other nonutility businesses include investments in interstate pipelines and ownership and operation of natural gas storage facilities. For more information, visit southerncompanygas.com.
Association Sponsor

API
API is the only national trade association representing all facets of the natural gas and oil industry, which supports 10.3 million U.S. jobs and nearly 8 percent of the U.S. economy. API's more than 600 members include large integrated companies, as well as exploration and production, refining, marketing, pipeline, and marine businesses, and service and supply firms. They provide most of the nation's energy and are backed by a growing grassroots movement of more than 47 million Americans.
AXPC
AXPC is a national trade association representing the leading independent oil and natural gas exploration and production companies in the United States. We lead the world in the cleanest and safest onshore production of oil and gas, while supporting millions of Americans in high-paying jobs and investing a wealth of resources in our communities. Learn more at https://www.axpc.org/
Energy Workforce & Technology Council
Energy Workforce & Technology Council is the national trade association for the global energy technology and services sector, representing more than 650,000 U.S. jobs in the technology-driven energy value chain. Energy Workforce works to advance member policy priorities and empower the energy workforce of the future.
LNG Allies
Based in Washington, DC, LNG Allies is a 501(c)(6) nonprofit organization working to expedite and maximize LNG exports to create U.S. jobs and economic growth, enhance the energy security of America's allies, and improve human and environmental conditions worldwide. As the trade association of the U.S. LNG exports industry, we educate decision-makers, opinion leaders, stakeholders, and the public about America's ongoing natural gas renaissance and the myriad benefits of U.S. LNG exports.
EPRINC
The Energy Policy Research Foundation was founded in 1944 and is a not-for-profit organization that studies energy economics and policy issues with special emphasis on energy security, including the role of oil, natural gas, and petroleum products in the national economy. It is known internationally for providing objective and technical analysis on a wide range of energy issues. It is funded by a variety of donors including foundations, the private sector, and the U.S. government. The institute's publications on developments in U.S. and international petroleum are made available on our website: www.eprinc.org.
The Energy Policy Research Foundation's research is routinely presented at conferences and forums, including educational institutions. The institute has been a source of expertise for numerous government studies and its chairman and president have served on virtually every National Petroleum Council study of oil and gas issues. The Energy Policy Research Foundation routinely testifies before Congress and is now engaged in a long-term assessment of costs, benefits, timing, and energy security implications of alternative pathways to a lower carbon energy system for the national economy. Part of this work includes a systematic assessment of the economic and strategic assessment of the role of legacy fuels and U.S. potential to develop supply chains for critical minerals and materials to support the energy transition.
CLNG
The Center for Liquefied Natural Gas (CLNG) advocates for public policies that advance the use of liquefied natural gas (LNG) in the United States, and its export internationally. A committee of the Natural Gas Supply Association (NGSA), CLNG represents the full LNG value chain, including large-scale LNG export facilities in the United States, shippers, and multinational developers, providing it with unique insight into the ways in which the vast potential of this abundant, clean and versatile fuel can be fully realized. For more information, please visit www.lngfacts.org.
NGSA
The Natural Gas Supply Association (NGSA) represents integrated and independent companies that supply natural gas. Founded in 1965, NGSA is the only national trade association that solely focuses on producer-marketer issues related to the downstream natural gas industry. NGSA advocates for well-functioning markets that foster a growing, competitive market for natural gas.  NGSA is dedicated to achieving a cleaner future through strong partnerships with renewables and supporting innovative technologies and market solutions that reduce emissions.  For more information, please visit www.ngsa.org.
Media Partner
Worldoils
Worldoils.com (not affiliated with World Oil®) is the world's central portal for all information for the Oil, Gas and the Offshore Industry containing news, press releases, research companies, suppliers & services Directory, etc. It also has a jobs portal and a marketplace. Worldoils.com is also a central place for finding land rigs, Offshore rigs, barge rigs and Oilfield camps and equipment. http://www.worldoils.com/
Roundtable Sponsor
Trellis Energy
Trellis Responsible Energy brings transparency and automation to compliance with Net Zero strategies and regulations. We're innovating at the intersection of SCADA and CI models, using real-time production data to generate High Integrity Carbon Credits. And, together with our partners, we're extending our natural gas platform to manage RNG, hydrogen blending and CO2 pipelines for carbon tracking and accounting.
At Trellis, we believe that a modern natural gas supply chain should be digital, efficient, and easy to manage, ensuring the delivery of clean energy when and where it's needed. We're in business to make that a reality for natural gas in North America. Talk to us about Digital Simplification for your climate, trading and logistics goals.
Dinner Reception Table Sponsors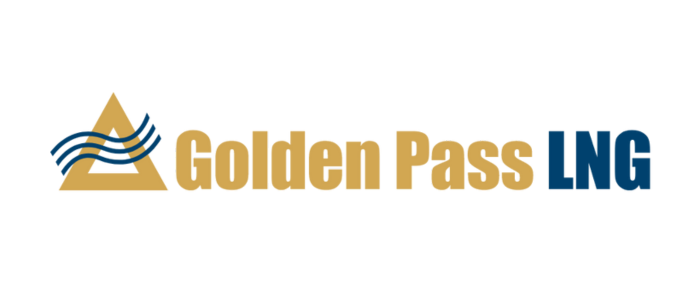 Golden Pass LNG

Cornerstone
Delve

Total Energies
Energy Capital Vietnam
Jones Power