Membership Platform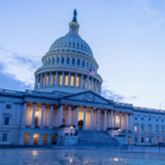 Energy Dialogues Collaborative is a membership platform that connects global energy leaders to engage in open dialogue that promotes collaboration, partnerships, commercial opportunities and fact-based discussions.
Energy Dialogues has provided a really nice platform to have very real conversations about issues that the natural gas industry faces. It is a place where environmental groups, environmental NGOs in particular, public leaders, public servants, and people from the energy industry as well as academics, like myself, can come together and hear perspectives from other people's points of view. I think that is probably the biggest value that the Energy Dialogues platform provides, is the ability to share those views in an unbiased way so that everyone is really aware of the challenges that are faced in the multidimensional complex that is energy.

– Ken Medlock, James A Baker III & Susan G Baker Fellow in Energy & Resource Economics, Rice University's Baker Institute

Are you exposing yourself to a wide enough set of opinions and questions? – Energy Dialogues does that for you.

– Chip Blue, Principal, Boston Consulting Group

This type of dialogue is critical to the future of the industry.

Larry Holdren, Co-Founder and Director, Colorado Energy & Water Institute

Every attendee left the conference more informed, more likely to see energy issues from a number of points of view, making them better at what they do.

John Davies, Chief Executive Officer and Chairman, Davies Public Affairs

You will not find a more open, diverse, inclusive forum for energy futures.

John Oyen, Manager, Business Development, ABB
Energy Dialogues—
The Energy Industry's Catalyst for Progress
As a top facilitator of discussion, debate, and business exchange across the entire energy value chain, Energy Dialogues LLC provides world-class platforms for progressive collaboration within the energy industry. Fostering dynamic interaction among key commercial, policy, and regulatory leaders, we deliver energy forums carefully designed to provoke thought, dialogue, and strategizing on issues closest to the heart of the industry. Business opportunities abound within these powerful meetings, which transcend continents, cultures, and geopolitics to unite  intelligence and leadership for advancement at all levels.
Bring your voice to the conversation. Join us.  
Contact us to learn more about EDC and setup a demo