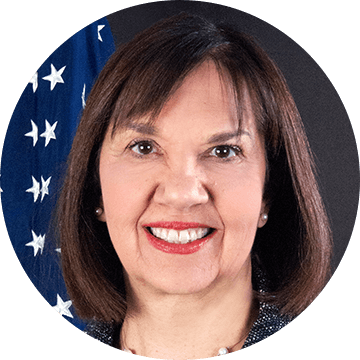 Cheryl A. LaFleur
Commissioner, Federal Energy Regulatory Commission
Commissioner Cheryl A. LaFleur was first nominated by President Barack Obama to the Federal Energy Regulatory Commission in 2010 and was confirmed for a second term by the Senate in 2014. On January 23, 2017, she was appointed Acting Chairman by President Donald Trump. She was previously appointed by President Barack Obama to serve as Acting Chairman of the Commission from November 2013 to July 2014 and as Chairman from July 2014 until April 2015.
Prior to joining the Commission, Acting Chairman LaFleur had more than 20 years' experience as a leader in the electric and natural gas industry. She served as executive vice president and acting CEO of National Grid USA, responsible for the delivery of electricity to 3.4 million customers in the Northeast.
Acting Chairman LaFleur has a J.D. from Harvard Law School and an A.B. from Princeton University.