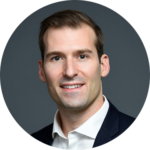 Tim Novick
CEO, Ecotec
Tim Novick is the President and CEO of ECOTEC INTERNATIONAL HOLDINGS, LLC ("ECOTEC" or the "Company").  In his current role, Tim manages the strategy, direction and implementation of ECOTEC across offices in the US, France, Italy and the UK.
Tim first began work with ECOTEC in 2015 as he led the efforts to complete and acquire Gazomat S.A.R.L. in an international carve-out transaction from T.D. Williamson's France operations, through his advisory firm Novick Advisors, LLC.  Tim joined ECOTEC full-time in 2017, starting in a finance-oriented role before transitioning to his current position.  In 2021, ECOTEC acquired a new subsidiary, Gas Data Limited in the U.K., to expand its biogas analyzer product line globally.  Furthermore, in 2022, ECOTEC raised its first institutional fundraising round in its 30-year history to expand its offerings to the oil and gas industry.  Through this fundraising process Archrock, Inc. (NYSE:AROC) and Intrepid Financial Partners L.L.C. became partners and investors in the Company.
Tim began his career as an investment banker in the Financial Sponsors Group of Barclays located in New York, NY.  He then transitioned into an investing role in private equity with The Gores Group, based in Los Angeles, CA.  After a number of years in the financial services and investment industries, Tim left to move into an operational role where he could focus on bringing his background in finance to sustainably scaling businesses.  Tim formed Novick Advisors, LLC in order to contract to small and medium sized businesses in order to support them through growth phases where financial acumen was a critical lever in their potential success.  
Tim holds a B.A. from Princeton University and an M.B.A. from Northwestern University's Kellogg School of Management and lives in Southern California with his wife and three children.