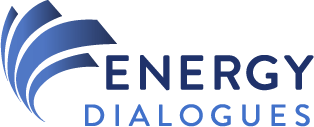 Why Permian Energy Dialogues?
The Permian basin, with its abundant energy resources and production potential, has the opportunity to completely change the landscape of supply and demand globally.
Alongside this opportunity, we face a number of challenges that require solutions – methane leaks, flaring, pipeline access, water, road safety, local economy; how these will be addressed – will impact the trajectory of the regions' development.
The Permian Energy Dialogues will provide a platform to address challenges and opportunities collectively, with a mission to devise solutions, build broader coalitions and find effective pathways forward.
The Permian Energy Dialogues at a glance:
Dates and Location – September 13-14 at the Bush Convention Center in Midland, Texas.

Format – Panels and working sessions with attendees actively participating in dialogue during the roundtable working sessions.

Expected Attendee Profile – C-Suite, SVPs, VPs, decision-makers and thought leaders from across the industry (E&P, midstream, LNG project developers, energy buyers) make up the majority of attendees, complemented by policymakers, regulators, environmental and community groups.
Chatham House Rule – Discussion behind closed doors with no media present. Nothing will be attributed to any one person, encouraging open discussion amongst all participants.
Super earlybird rate available: $845* – Book by July 22nd and save $150!
*Permian Energy Dialogues is a gathering at a decision maker level for key stakeholders who can both bring and gain value within the Energy market. Engagement at this event is restricted to senior executives looking to contribute at a strategic level and as such Energy Dialogues LLC reserves the right to decline admittance to those that may not fit this description.