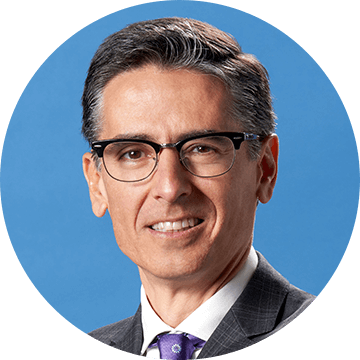 Francisco Xavier Salazar Diez de Sollano
CEO, Enix
Francisco es socio fundador de Enix, S. C., y Trust Inteligencia de Entorno, S. C. Enix es una empresa de consultoría especializada en materia de energía e infraestructura, mientras que Trust se especializa en administración de riesgos sociopolíticos del entorno.
Asimismo, es el Coordinador de la Conferencia Internacional de Reguladores (ICER) desde 2016 y miembro del Consejo Mexicano de Asuntos Internacionales (Comexi) desde abril de 2017.
En 2016 fue designado como el primer non resident fellow del Instituto de las Américas, así como executive fellow de la Escuela de Políticas Públicas de la Universidad de Calgary.
Fungió como Presidente del Capítulo Mexicano del Consejo Mundial de Energía (WEC) de enero de 2015 a enero de 2017.
De 2005 a 2015 fue Comisionado Presidente de la Comisión Reguladora de Energía (2 periodos). Durante ese periodo fue uno de los arquitectos de las reformas energéticas y del marco regulatorio mexicano.
En 2006 fue electo como Vicepresidente primero de la Asociación Iberoamericana de Entidades Reguladoras de la Energía (Ariae) y de 2012 a 2015 se desempeñó como su Presidente. De 2012 a 2015 también fue Vicepresidente del Comité de Relaciones Internacionales de la Asociación Norteamericana de Reguladores (National Association of Regulatory Utility Commissioners o NARUC por sus siglas en inglés).
Francisco estudió Ingeniería Química en la Universidad Autónoma de San Luis Potosí y cuenta con una Maestría en Economía con especialidad en Finanzas Públicas, así como un Diplomado en Economía de Mercados Globales, ambos en la London School of Economics & Political Science (LSE). También tiene un Diplomado en Derecho Parlamentario por la Universidad Iberoamericana.
Ha escrito diversos artículos y participado como coautor de varios libros en materia de política económica ambiental y de regulación del sector energético. Es un destacado conferencista y expositor internacional en temas energéticos.
En 2008 recibió el Premio Máster de Oro del Forum de Alta Dirección por su desempeño como funcionario público y en 2006 recibió el reconocimiento de la Revista Expansión como una de las "30 promesas en los treinta".
Ha sido miembro de los consejos editoriales de los Periódicos Reforma y El Norte, así como de la Revista Expansión.