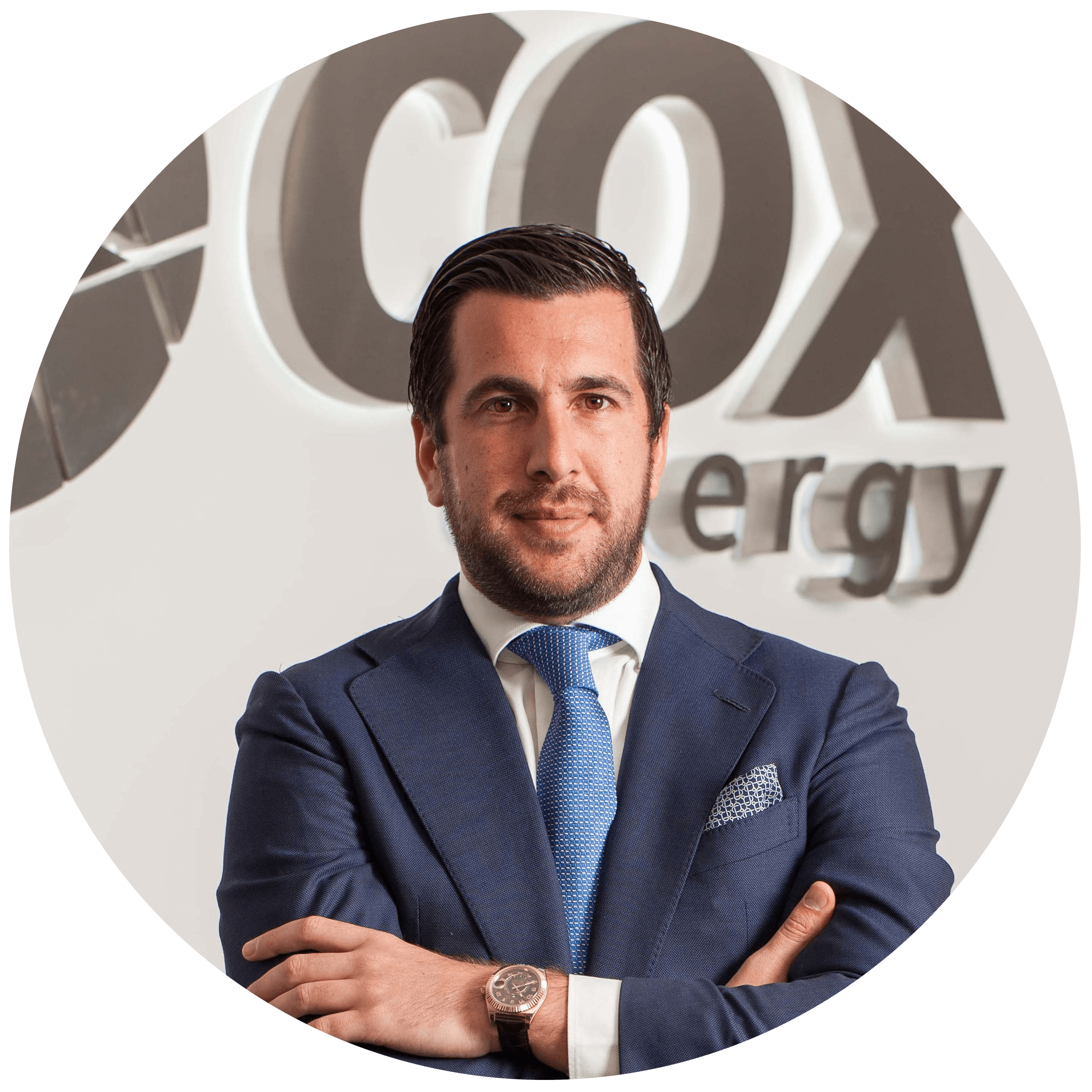 Enrique Riquelme
CEO, COX Energy
Born in 1989 in Cox (Alicante). In 2009, he settled down in Panama, where, in 2010, he created Grupo El Sol, focused on mining, cement, infrastructure and energy. The company became the largest supplier of sand for the Unión Temporal de Empresas (UTE), responsible for carrying out the works for the expansion of the Panama Canal.
In 2012, he led the bidding phase and development of the largest photovoltaic project carried out in Latin America at the time: Rainbow 50, with a power of 55.6 MW.
In 2014, he founded Cox Energy, a Spanish renewable energy company, PV solar, of which he is President and CEO. The company has grown steadily since its inception. It is currently present in: Chile, Mexico, Panama, Colombia, Spain and Portugal, with activities in Generation, Marketing of 100% renewable electricity and Self-consumption.
He received the National Young Entrepreneur Award in 2018, the most important award in Spain in the business field.
Enrique Riquelme has been the subject of many articles published in prestigious newspapers and other media, both economic and general, and has featured on the cover of Forbes magazine (June-July 2018).
Enrique Riquelme leads social responsibility programs supporting environmental, sports,
cultural, social and entrepreneurial activities. He is President of the Advisory Council of the Scholas Foundation for Panama, Central America and the Caribbean, and global President for Technology and Entrepreneurship. The Foundation is promoted by Pope Francis, with the aim of linking all schools in the world, supporting those with lower resources in favor of an education without exclusions.