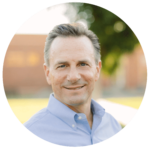 Patrick Payton
Mayor of Midland, Texas
Patrick Payton served as the founding and Senior Pastor of Stonegate Fellowship, a multi-site congregation with over 5,000 in attendance, in Midland, Texas from 1999 through the Fall of 2018. In his role as both senior pastor and community leader, he led Stonegate Fellowship to a place of local, state, national, and international influence through a variety of efforts and initiatives.
Prior to starting Stonegate Fellowship Patrick established and grew careers in the food service sales, marketing and brokerage sectors throughout Oklahoma and through various national relationships with vendors and multi-restaurant operators.
Since his October 2018 retirement from Stonegate Fellowship, Patrick has begun The Payton Group, LLC, a leadership, coaching, and performance organization committed to personal and organizational excellence through growing the individual, and thereby unleashing the human and organizational potential. Patrick brings to bear decades of leadership and organizational understanding that sets the stage for an individualized, personal, and organizational growth path that is unique and creative, rather than a one size fits all narrative of worn out points, principles and PowerPoints.
In addition to Patrick's professional career he has been active in other arenas of leadership and effectiveness. Patrick has met personally with numerous world leaders, from the President, halls of Congress, the United Nations and various others leaders and organizations on issues as wide ranging as human rights, religious freedom, and even nuclear non-proliferation, and, as far away as Khartoum, Sudan to strengthen the prospects of peace and stability in the region.
In 2015, Patrick was selected to the inaugural class of the Presidential Leadership Scholars initiative. The Scholars initiative is a prestigious leadership program, made up of sixty global leaders collaborating in multiple arenas of leadership in cooperation with the presidential libraries of former presidents Lyndon B. Johnson, George H.W. Bush, Bill Clinton, and George W. Bush.
As recently as the fall of 2019, running on a platform of a paradigm shifting thinking that can move Midland towards a top 100 city in the state and then the nation, Patrick Payton became the 30th Mayor of Midland, Texas.
In addition to his leadership roles in church and community, Patrick is sought out as an inspirational speaker, consultant and coach across multiple sectors of influence.
Patrick's educational background includes a BS in Political Science from Southwestern Baptist University as well as an MDiv in Missions, Evangelism and Church Growth from The Southern Baptist Theological Seminary.
Patrick has been married to Cindy since August 1989. They have three grown children and three grandchildren. Patrick enjoys reading, golf, running, and racquetball, is an avid Oklahoma Sooners fan (Boomer Sooner!), and treasures any amount of time he gets to spend with his wife, kids, and grandkids.