The New York Energy Dialogues offers an unrivaled opportunity to engage with high-level industry participants, regulators, policy makers and senior government representatives.
Our Sponsors use this opportunity to:
Position your organization as thought leaders on European and U.S. short and mid-term energy security strategies by meaningfully contributing to the high-level conversation while gaining unique perspectives on energy transition goals from policymakers and industry experts.
Define your organization as a reliable partner of choice to Europe and the world as they are seeking access to affordable, secure and cleaner energy sources.
Participate in an exchange of views on the role of LNG to ensure mid to long-term energy continuity in Europe and assess how major economies will achieve their ESG pathways.
Endorse the New York Energy Dialogues and elevate your company's brand by participating in this unique opportunity to gather and discuss in a closed-door, exclusive setting and align .
Joining the New York Energy Dialogues as a sponsor provides:
For more information on how you can get involved, please contact:
Corporate Partners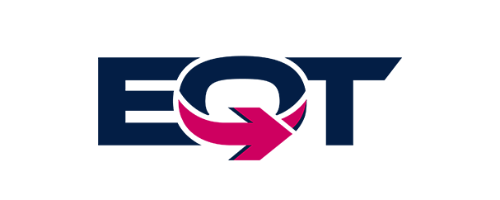 EQT
EQT Corporation is a leading independent natural gas production company with operations focused in the cores of the Marcellus and Utica Shales in the Appalachian Basin. We are dedicated to responsibly developing our world-class asset base and being the operator of choice for our stakeholders. By leveraging a culture that prioritizes operational efficiency, technology and sustainability, we seek to continuously improve the way we produce environmentally responsible, reliable and low-cost energy. We have a longstanding commitment to the safety of our employees, contractors, and communities, and to the reduction of our overall environmental footprint. Our values are evident in the way we operate and in how we interact each day – trust, teamwork, heart, and evolution are at the center of all we do.
To learn more, visit eqt.com.

Tellurian, Inc.
Tellurian intends to create value for shareholders by building a low-cost, global natural gas business, profitably delivering natural gas to customers worldwide. Tellurian is developing a portfolio of natural gas production, LNG marketing and trading, and infrastructure that includes an ~ 27.6 mtpa LNG export facility and an associated pipeline. Tellurian is based in Houston, Texas, and its common stock is listed on the Nasdaq Capital Market under the symbol "TELL".
For more information, please visit www.tellurianinc.com. Follow us on Twitter at twitter.com/TellurianLNG
Academic Partner

NYU School of Professional Studies, Center for Global Affairs
Association Partner
EPRINC