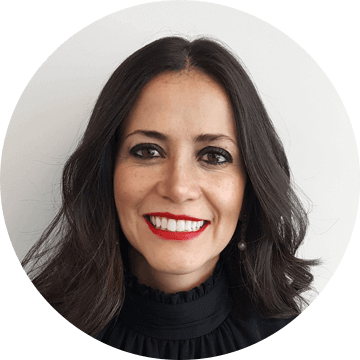 Katya Somohano
Chief Executive Officer, CFE Calificados
On June 30th, 2016, Mrs. Somohano was designated as Chief Executive Officer of CFE Calificados, CFE´s Qualified Supplier Company.
After one year of operations CFE Calificados has positioned itself as the undisputed leader of the Qualified Market. Throughout this period CFE Calificados has secured an energy efficient portfolio that will attract more than $2,500 million dollars in investment.
Since September 2016, Mrs. Somohano is part of the Advisory Board of Universidad Panamericana IPADE Business School.
During the 2014-2015 period, Mrs. Somohano served as Head of CFE's Investment Promotion Office and leaded the Company's transformation process. This process involved an ambitious mobilization effort of CFE's more than 100,000 employees, as well as an internal and external deployment. On the one hand, the external deployment focused on advancing CFE's interests with regulatory bodies. On the other hand, the internal deployment concentrated in dividing the Corporation into thirteen different companies and designing CFE's new operational model.
Previously, Mrs. Somohano served as Head of the Ministry of Energy "Hydrocarbons Boards and Committees Unit", responsible for promoting the Ministry's interests in PEMEX Board of Directors and Committees. From this position, she was involved in the draft and enactment of the Mexican Energy Reform.
She has also worked in different government entities such as the Ministry of Commerce and Industrial Development (SE), the State Department and the Ministry of the Interior (SEGOB). In the latter one, Mrs. Somohano headed one of its decentralized agencies.
Katya Somohano has participated in multiple national and international conferences. She also has been a lecturer at the Law School of the National Autonomous University of Mexico (UNAM) and is currently a member of the Mexican Council of International Affairs (COMEXI).