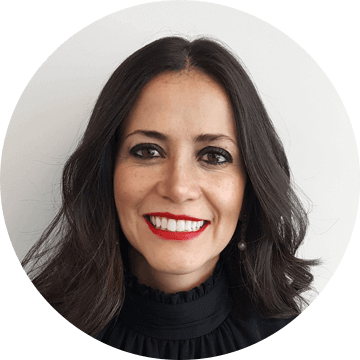 Katya Somohano
Chief Executive Officer, CFE Calificados
June 30, 2016, was designated as Chief Executive Officer of the CFE´s Qualified Supplier Company.
Since September 2016, Mrs. Somohano is part of the Advisory Board of IPADE Business School, Panamericana University.
Since March of 2014, Mrs. Somohano was appointed as Head of the Investment Promotion Office and since august of 2015 she became Head of the Office of the Transformation at the Federal Electricity Commission (CFE).
During 2013, Mrs. Somohano was General Director for the Board and Committee of the Hydrocarbon Sector at the Ministry of Energy (SENER).  From this position, she was involved in the team that pushed forward the enactment of the Energy Reform, presented by the Mexican Federal Government.
Katya Somohano had been invited to participate with the Government of the United States and the European Union in their Regional Development and Creation of Clusters courses.
She has lectured at the School of Law of the National Autonomous University of Mexico (UNAM). Mrs. Somohano is member of the Mexican Council on Foreign Affairs (COMEXI) and has been independent adviser of Reforma newspaper twice.
She has worked in different governmental entities such as the Ministry of Commerce and Industrial Development (SE), as part of the Commercial Promotion and Foreign Investment Department, at the Foreign Affairs Commission as Advisor of the President; at Puebla Panama Plan as Manager of the International Affairs. Mrs. Somohano has performed different positions at the Ministry of Foreign Affairs and the Department of State where she headed one of its decentralized agencies.
During 2000, she has worked at Solana Consultores, and from June 2005 to January 2007, she was International Project Director at Impulsora del Desarrollo y el Empleo de América Latina, S.A. (IDEAL).
Katya Somohano obtained her law degree from UNAM with honors. She has a master´s degree in Law by the University of Cambridge where she also completed studies in European Law. Moreover, she holds graduate studies by Escuela Libre de Derecho and Centro de Investigación y Docencia Económicas (CIDE).