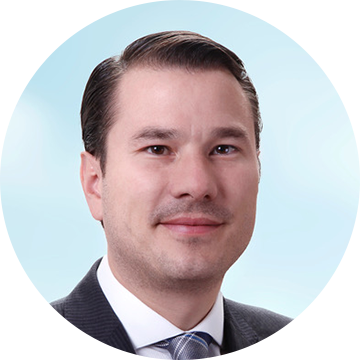 Edmond Grieger
Partner, Von Wobeser y Sierra, S.C.
Edmond is a Partner of Von Wobeser with more than 15 years of experience in environmental, energy and natural resources.
He has been advising some of the most important domestic and transnational companies on the successful development of their energy projects, especially renewable energy projects, advising key players in their participation and successful entry in Mexico's electricity industry, including generators, service providers, qualified suppliers and users, builders, operators, developers, investment funds, off-takers, among others. He also has experience in administrative and constitutional litigation in the environmental and energy areas, as well as tenders, public auctions and public-private partnerships related to the energy sector. He has been a speaker at various national and international forums and seminars (including, among others, for the Renewable Academy in Berlin, Germany, the International Bar Association, the International Chamber of Commerce, Mexican Energy Forum, ALFA International, Energy Dialogues, Corporate Energy Series). He has published articles on energy and environmental law in IFLR, Latin Lawyer, CEJA, the American Bar Association, The Wall Street Journal, Financier Worldwide, among others. He is also actively involved in pro-bono activities, advising and collaborating with environmental associations such as the Nature Conservancy, WWF, Pronatura and Amigos de Sian ka'an. Edmond has been recognized by Chambers & Partners Global, Chambers & Partners Latin America, Legal 500, Latin Lawyer 250, IFLR 1000, Who´s Who Legal and Best Lawyers, among others.