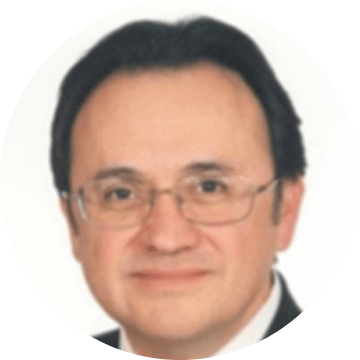 Gregorio Canales
Undersecretary of Energy, State of Nuevo Leon, Mexico
Mr. Canales graduated from Monterrey Tech in the field of Economics. Held a Post-Degree in Economic Development and Projects Valuation from the "Istituto per lo Sviluppo Economico e la Pianificazione" of Naples, Italy; and a Master Degree in Public Administration from the Monterrey Tech and the JFK-Harvard School of Public Administration in Mexico City, and working on his PhD in Business Administration at UANL
Mr. Canales is the new Undersecretary of Energy for the State of Nuevo Leon, Mexico; overlooking and supporting the implementation of the Mexican Energy Reforms in the State, the energy and hydrocarbons market development, best business practices and the orderly transition to the new, and renewable sources of energy. Formerly, he was appointed Technical Secretary at the Secretary of Economic Development.
At federal level, Mr. Canales acted as General Director of Foreign Investment at the Secretary of Economy of Mexico (2003-2009), and in charge of all matters related to foreign direct investment in the country. He held the position of Technical Secretary of the National Commission of Foreign Investment in Mexico and also held several positions in Multinational Organization such as: Chairman of the Advisory Group on Cooperation with Non-Members of the Investment Committee at OECD; Member of the Board of the Investment Committee al OECD, President of the Experts Group on International Investment Agreements at UNCTAD and Vice- President of the Special Committee on International Economic Relation and Investment of the Association of the Caribbean States.
Previously, Mr. Canales was Under-Secretary of International Trade for the State Government of Nuevo León, Mexico (1999-2003). During his administration the State incremented more than $4,150 million dollars in exports (from $6,000 to $10,151) from State ́s SMEs. He also developed and implemented the most successful "Supply Development Program" ever established in México, with figures such as 324 local companies inserted in global value chains with an export yearly potential of $2,500 million dollars. He also successfully promoted the State of Nuevo Leon as one of the best destinations for Foreign Direct Investment, more than $9,500 million dollars of FDI landed in the State during 1999-2003, the greatest amount of FDI ever achieved in the State of Nuevo León and also kept the State for 4 years in a row as the 2nd preferred Mexican State for the FDI.
In the private sector, Mr. Canales held many positons in different companies within the field of international trade, projects and business development. The most recent one was as Business Development Director at DIMSA, one of the leading "Shelters" and Management Outsourcing companies' in Mexico.
Mr. Canales is 59 years old, married and has 5 children and 2 granddaughters. Also enjoys reading, camping and outdoors activities. He is member of the Association of Ex Alumnae of Economics of the Monterrey Tech in Mexico City; and Mexico ́s Country Source Person for the World Investment Report of UNCTAD.